Megan's a Hot Shot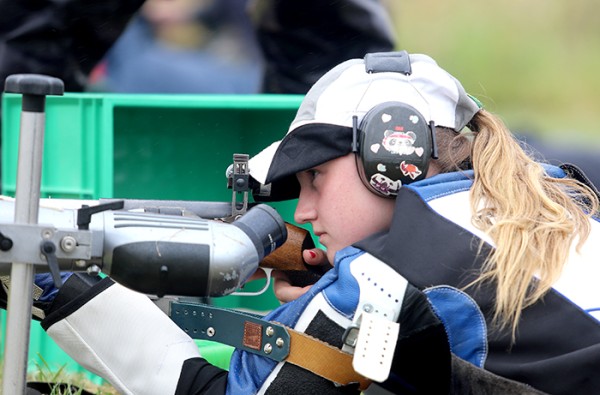 An Ashburton local has been crowned world champion as things begin to heat up in the National Rifle Association Championships which are being held alongside the Long Range World Championships in Trentham.
Megan Snowden was part of the New Zealand under-21 team that shot their way to victory over Great Britain, Australia and the United States on Monday.
The team posted a combined score of 946.068, 14 better than the second placed Australian side who posted 932.065.
The United States finished third with 917.066 and Great Britain fourth with 905.057.
It was also a good day for other Ashburton shooters, with the South Island defeating their North Island opposition in the annual North Island v South Island match.
Coby Snowden captained the side, while Darian Millar, John Fleming and Ken Chittock all shot.
The medals for the World Championships winners will be presented on February 3.
"The mood is very happy, everyone is thrilled this team pulled off a great win, and under very tricky hot and windy conditions," Snowden said.
The Ballinger Belt series begins today, where John Snowden will look to become the first person in the competition's history to defend the title which was first put on the line in 1873.
– By Jaime Pitt-MacKay